¥4,950 JPY
Regular price
Sale price
Unit price
per
49Point
Sale
Sold out
SKU: TH-16GN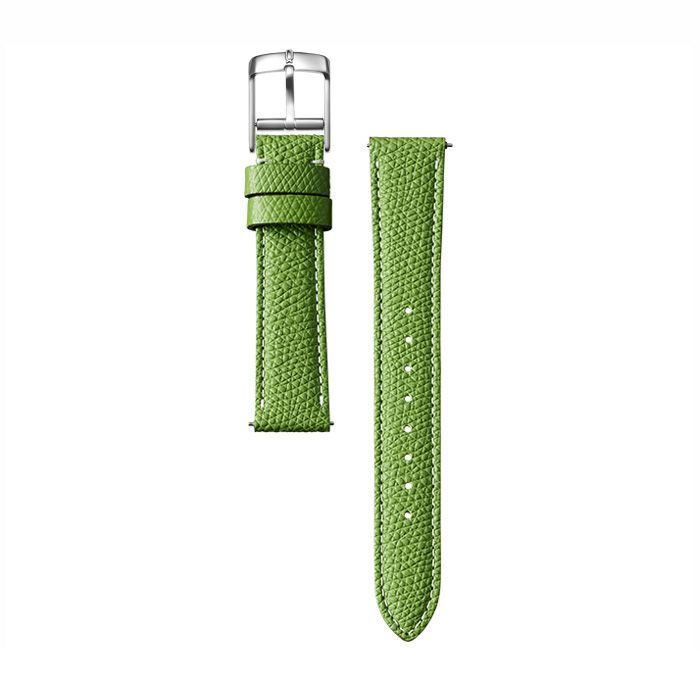 TH-16GN
¥4,950 JPY
Regular price
Sale price
Unit price
per
49Point
Sale
Sold out
Try the combination with a watch
Vivid color and rich expression. Using Himeji leather with a reputation for beauty generously, six-colors strap was born. Thin, elastic, rich material promises a pleasant list wear life. Using the leather stuck to the quality of invisible content, one that was made with careful manual work would be long and beautiful to use. Continue to color your everyday arm with business, casual.
SPEC
Material

Cow Leather

Length

Top 70mm / Bottom 120mm

Corresponding arm size

135 to 185 mm

Buckle width

16mm
※Buckles are sold separately. Please select it as an option when purchasing the strap. ※Drilling service is not available.
※Drilling service is not available.
※Please note that the partial design of straps and buckles are subject to change without notice.
View full details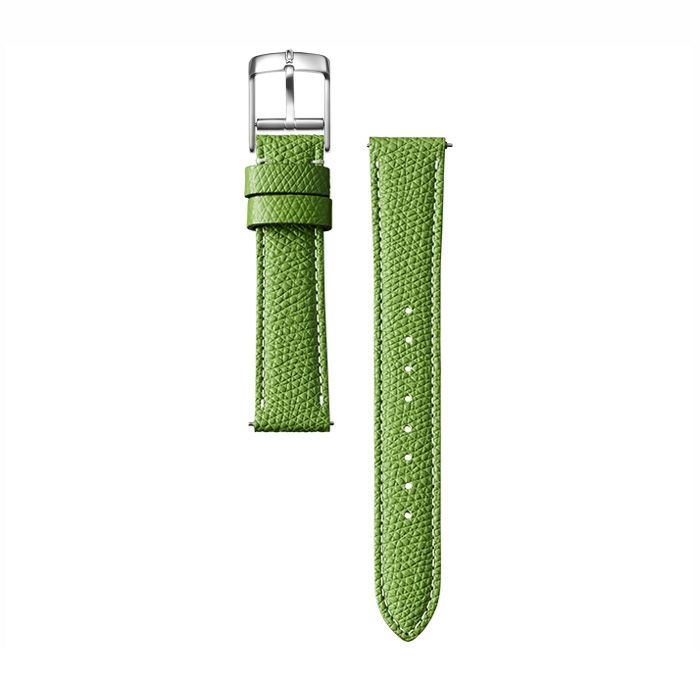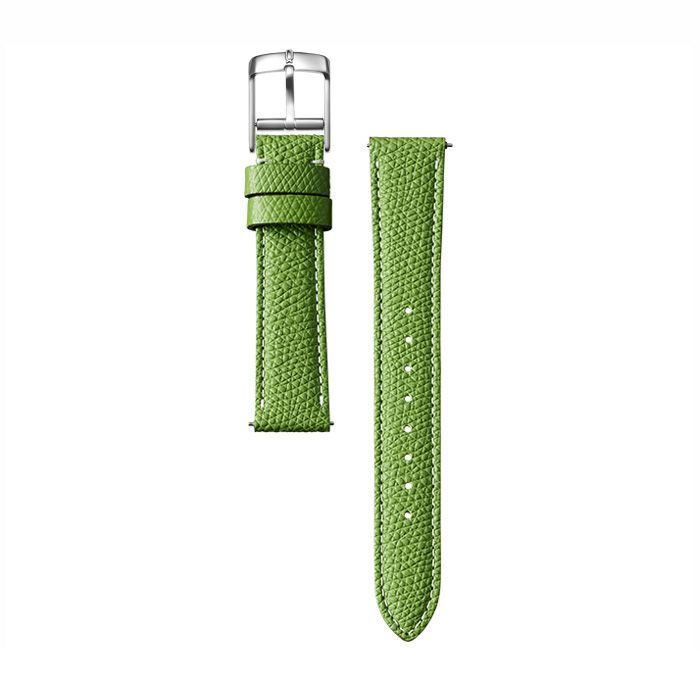 TH-16
Himeji leather

Traditional shape
Vivid color and elegant patterns
Straps that make your wrist shine
Vivid color and bold expression, available in a range of hues and made from Himeji leather – a material renowned for its brilliant color. The thin, resilient leather fits perfectly around the wrist for a comfortable watch-wearing life. The leather is carefully handcrafted with meticulous attention to quality, even down to the invisible inside, making the strap highly durable. Whether for business or casual wear, it can accompany you on every day.
SHOP HERE
Smooth elasticity for a great fit
The raw hides are from dairy cattle, which are considered gentler and more supple than beef cattle, and the hides are also thinner with greater elasticity.
The leather is carefully ironed many times during the leather-making process, making it smooth and soft, molding to your wrist for a comfortable fit.
Available in a multitude of beautiful colors
One of Himeji leather's greatest assets is its excellent color palate, with a delightful range of options available.
Standard black and navy blend well into a business setting. Meanwhile, brown and warm gray have an elegant, calming factor.
Red, green, white, yellow, purple etc. are bright and ideal as a fashion piece.
Adding one of these to your collection will add a touch of flair to your look.
Handcraft
To give Himeji leather its uniquely beautiful hues, we are extremely particular about the coloring process. The color is applied several times, little by little, and finally checked by the critical eyes of our artisans. The surface is then embossed for a richly expressive finish.
MUSUBU MOVIE
"We want to focus on not only the color, but also the quality of the inside that we cannot see"
– a Himeji leather tanner who continues to create each and every piece with pride.
Discover more about the
KIMOTO LEATHER FACTORY >
Styling