¥5,000 JPY
Regular price
Sale price
Unit price
per
50Point
Sale
Sold out
SKU: STH-18MYEBR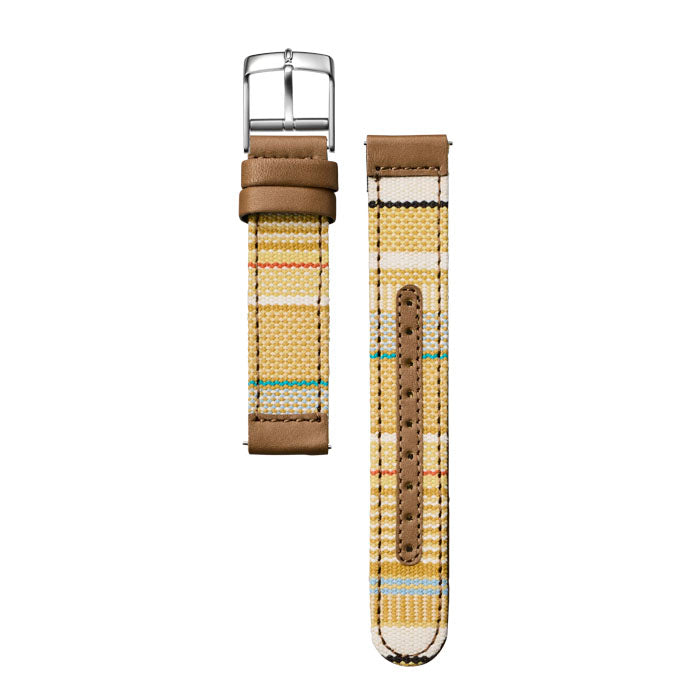 STH-18MYEBR
¥5,000 JPY
Regular price
Sale price
Unit price
per
50Point
Sale
Sold out
Try the combination with a watch
Try the combination with a watch
This casual and multi-stripes design normally used in trendy outdoor fashion. By using a shuttle loom, along with craftsman skills, the density of the wrap yarn has been increased to the utmost limit, resulting in a beautiful stripe pattern with vivid contrast colors. The combination of paraffin finished canvas and waterproof leather makes it suitable for active scene.
SPEC
Material

Cotton

Length

Top 70mm / bottom 120mm

Corresponding arm size

140 to 185 mm

Buckle width

18mm
※The paraffin finish is not completely waterproof, as it will come off when washed.
※Buckles are sold separately. Please select it as an option when purchasing the strap. ※Drilling service is not available.
※Drilling service is not available.
※Please note that the partial design of straps and buckles are subject to change without notice.
View full details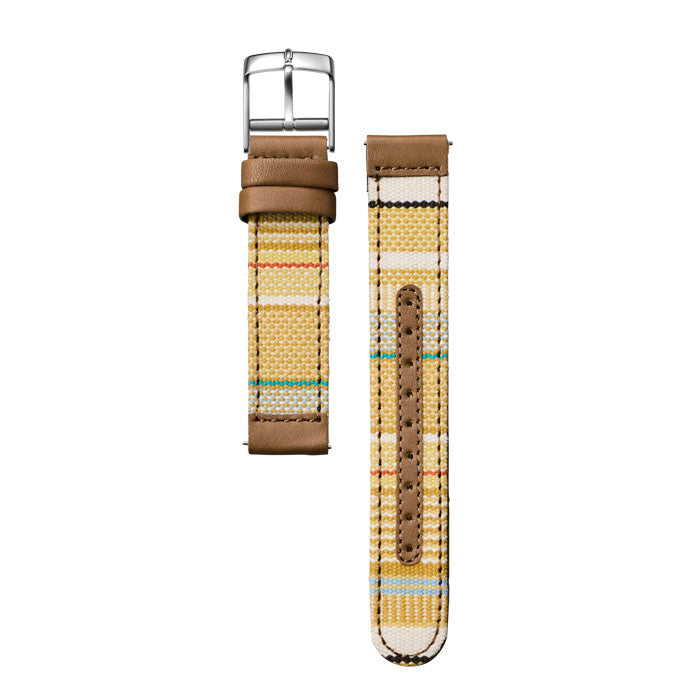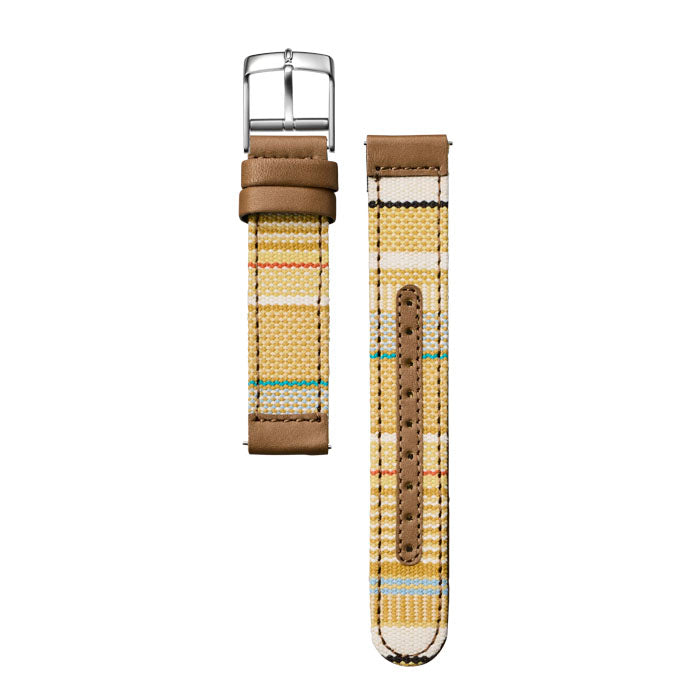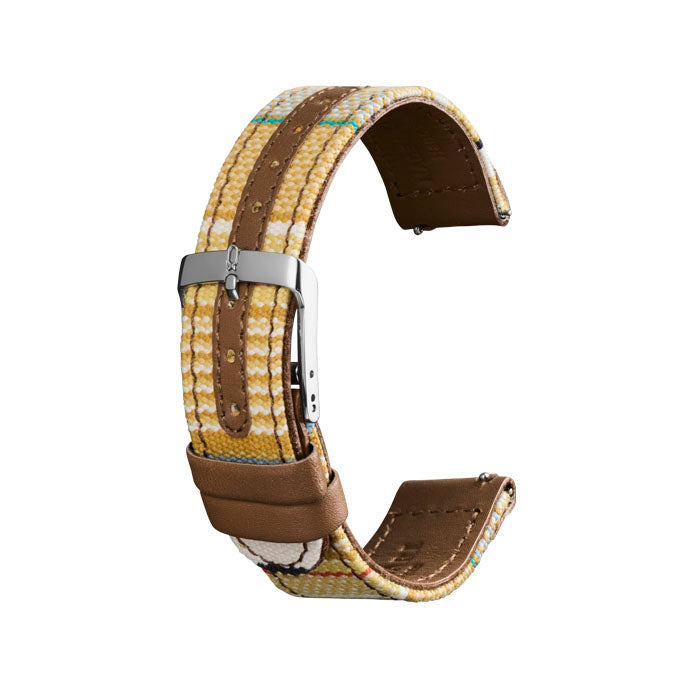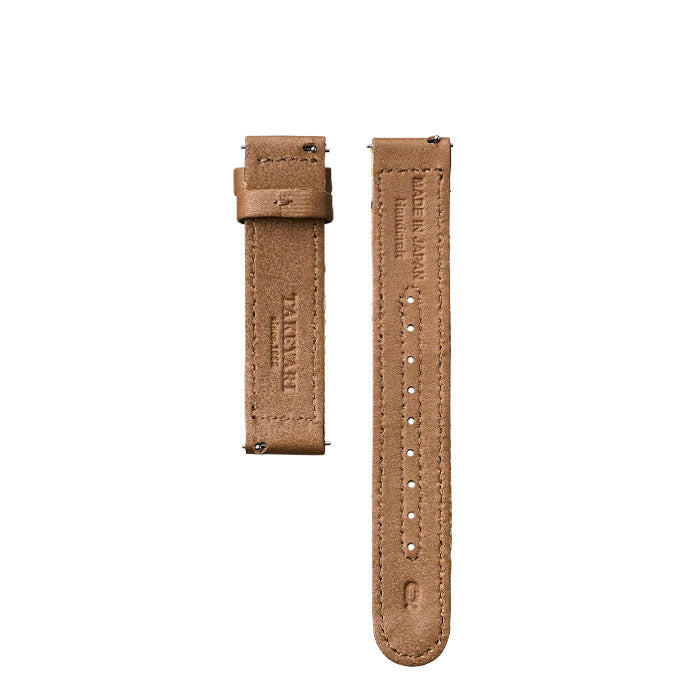 STH-18
Takayari canvas

Straight shape
"Woven leather" is also stated as durable and tasty "Takayari canvas" strap
The thickest thing, which is the most important feature, is difficult to manufacture, it has finally reached trial production over a year, repeated verification. We have selected Tochigi leather which can also enjoy secular change to the unique beautiful color of Takeyari canvas No. 8 selected from durability and flexibility. You can use both men and women in a round shape specially designed without wasting the world of canvas to detail, you can enjoy of course as well as business casual.
product list
The tenderness of cotton is transmitted and the toughness full of warmth toughness
After matching the original yarn number of 100% cotton to one yarn, "spinning thread", after twisting them "twisting yarn"
A strong and supple "thread" is created. We arrange the yarn to 1200 to 2000 warps,
We rely on craftsman's experience and feeling. By the simplest weave called plain weave
It is tough reinforced and wear-resistant canvas.
Aging that you can enjoy the unique texture of natural material Kinshi
By firmly dyeing up to the core of the thread, it features a vivid and deep color that is not found in canvas up to now.
At the beginning of use it is hard enough to use it so softly that it gets used, it fades moderately.
Enjoy secular change with Tochigi leather used on the back.
Handcraft
In 1888, Takeyari Canvas got its start weaving canvas fabric by hand, producing goods for sailboats, clothing, bags, and more, gradually entering more areas over the years. The collection encompasses a wide range of products tailored to different needs -- from vintage-styled pieces woven on traditional shuttle looms to ones made with state-of-the-art looms. Drawing on over 100 years of tradition and innovation, the company's canvas is beautiful, resilient, and functional.
This simplicity allows for a limitless amount of possibilities.
MUSUBU MOVIE
Weaving canvas fabric in Kurashiki, Okayama for over 130 years. A deep history and proven technical ability in artisan craft allow them to pursue new possibilities through canvas.
Takeyari page from here >
Styling