MUSUBU PARTNER

Uji City, Kyoto Prefecture
The passion of Showen Kumihimo for woven silk has been uninterrupted for 70 years, and the company continues to find new applications for its signature braided patterns to this day.
"Kumihimo" is a cord made up of intricately braided threads. The art form has a long history and is said to have been introduced with the arrival of Buddhism. Kumihimo has been used to decorate Buddhist ritual and tea ceremony utensils, armor and swords, as well as the ties for the obi belts of elegant kimonos. Founded in Kyoto in 1948, Showen Kumihimo continues to find new applications for its signature braided patterns to this day, creating elegant products from fine Japanese silk.
The "Korai" pattern has been widely used throughout history, with the technique allowing the artisan to incorporate beautiful, detailed patterns and letters into the design. Combined with the "Aya" pattern, Showen Kumihimo has created a unique material inspired by the marks of ancient times.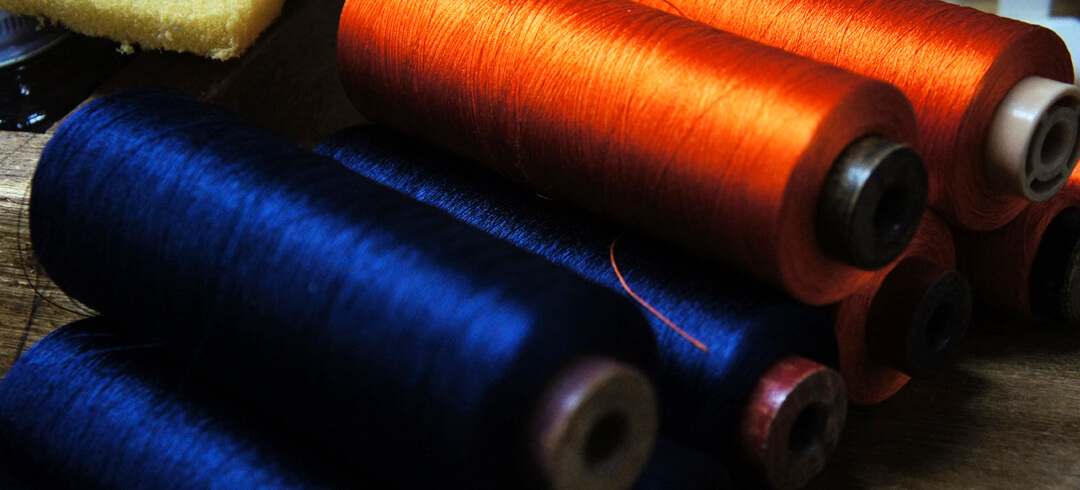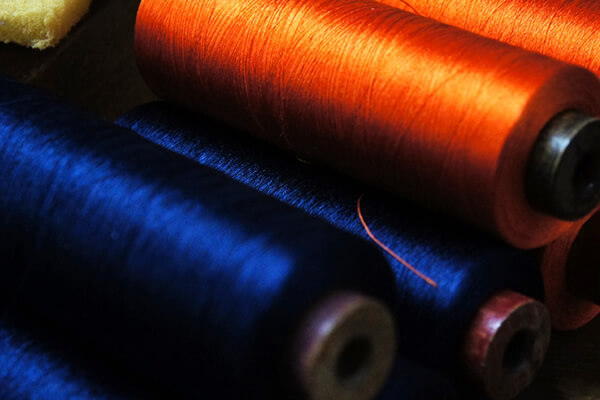 Featuring beautiful silk,
the traditional Japanese art of Kumihimo is being reborn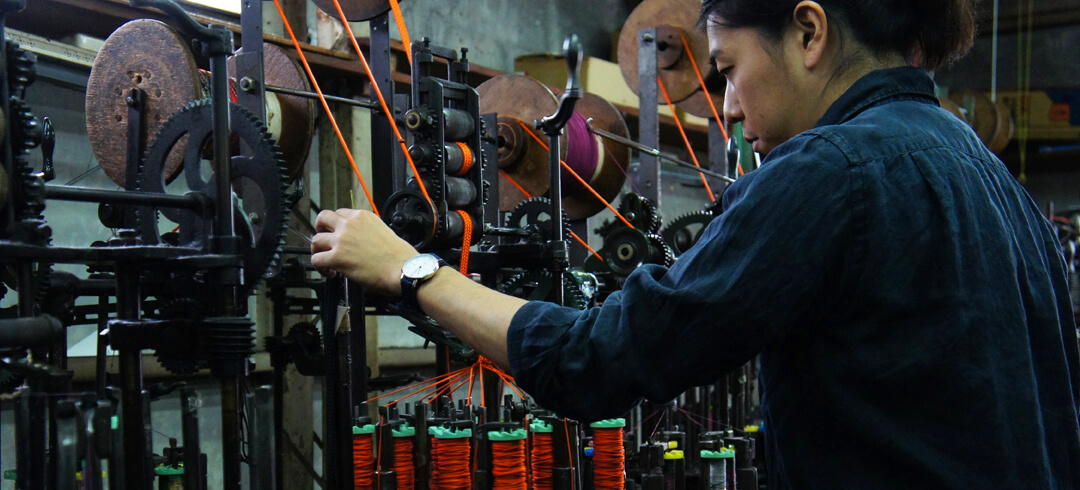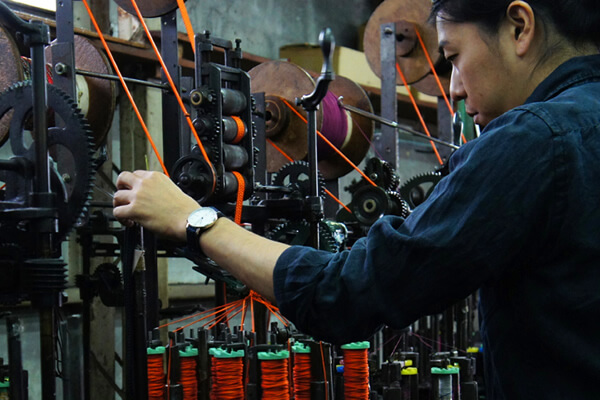 Quality in
the hands of artisans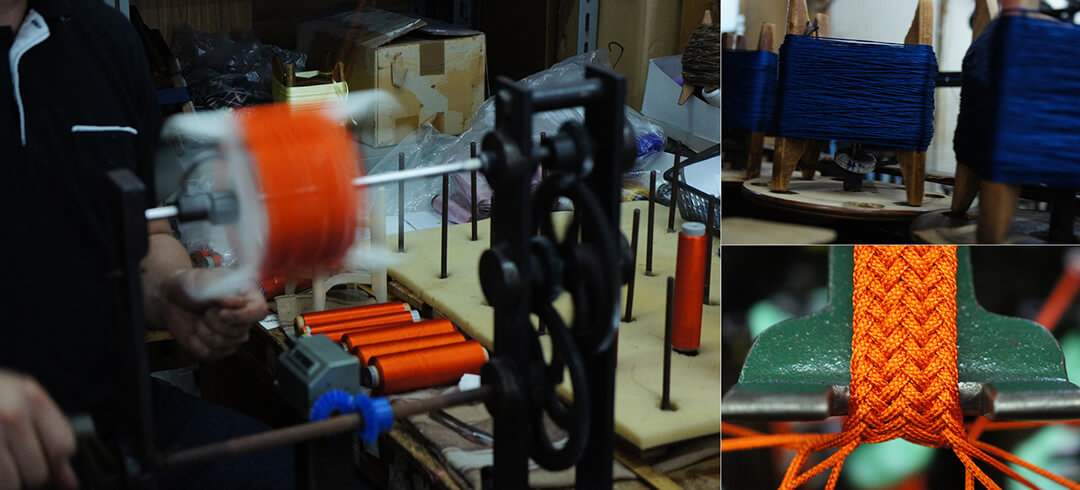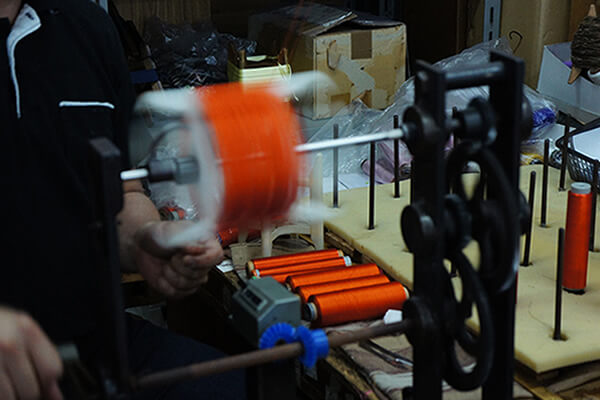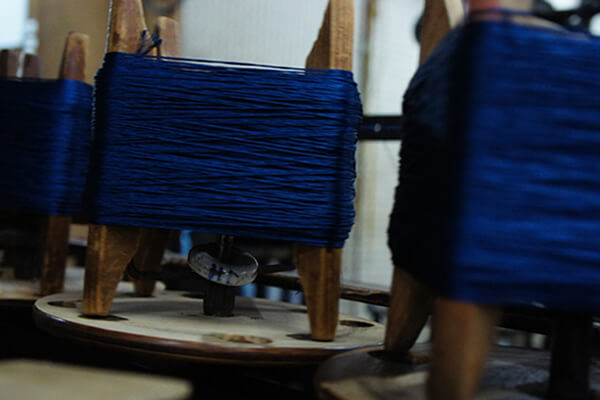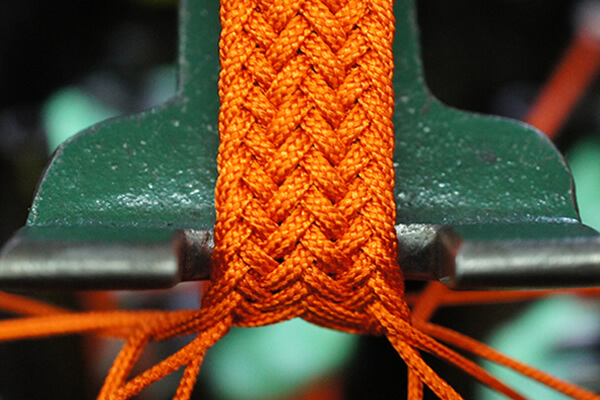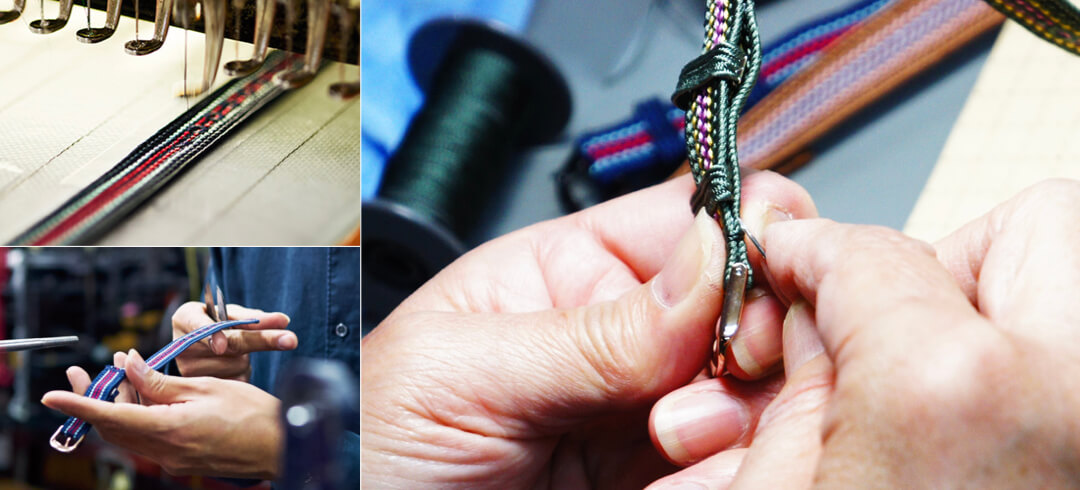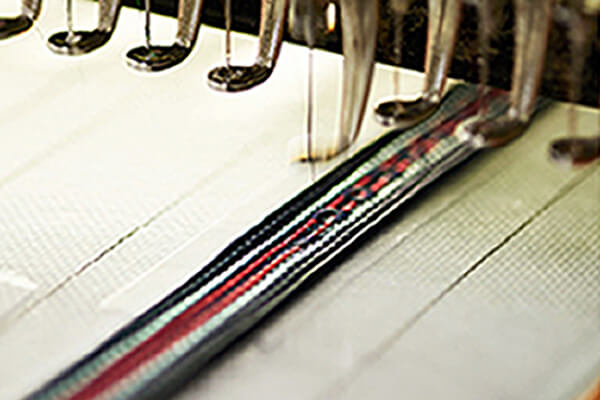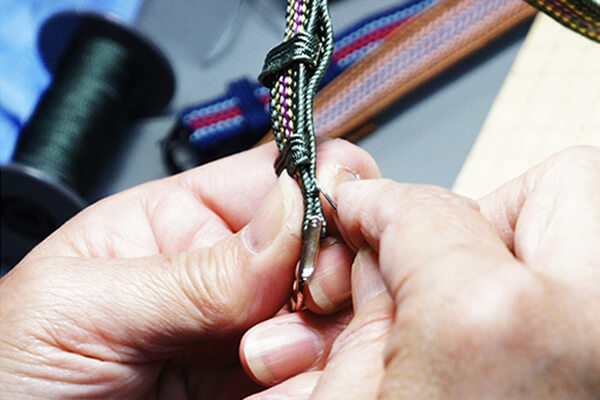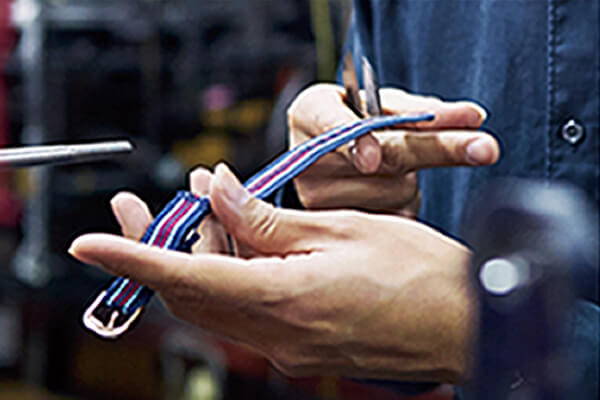 Line up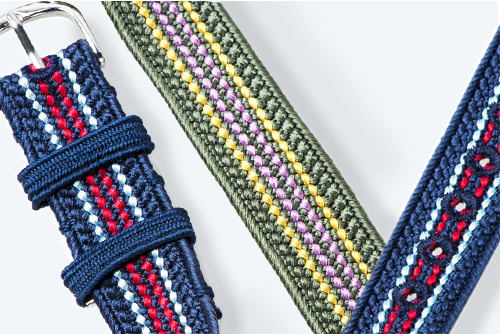 Kyoto Showen Kumihimo Silk Strap
The Ayakorai design, which incorporates a vertical stripe pattern using Showen Kumihimo's own unique braiding techniques from Kyoto, is now available as a Knot strap. Since watchstraps require a greater width than other braided crafts, the product took a full year from the initial conception of the design to its final completion. Through a process of original research and development, as well as the adoption of a special braiding format, we have succeeded in creating a strap that is 18mm wide and only 2mm thick. Now this pure Japanese style textile strap can adorn your own wristwatch.
More detail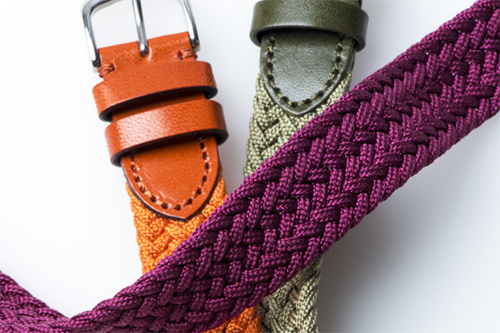 Kyoto Showen Kumihimo 13-Braid Silk Strap
Meaning "thirteen braids" in Japanese, the Jusan-uchi strap incorporates thirteen braided cords into an all-new strap. The woven silk cords create a three-dimensional texture, while retaining the beautiful color of the silk. The result is a one of quality and elegance, bringing a deep sense of emotion to the monochrome patterns.
More detail