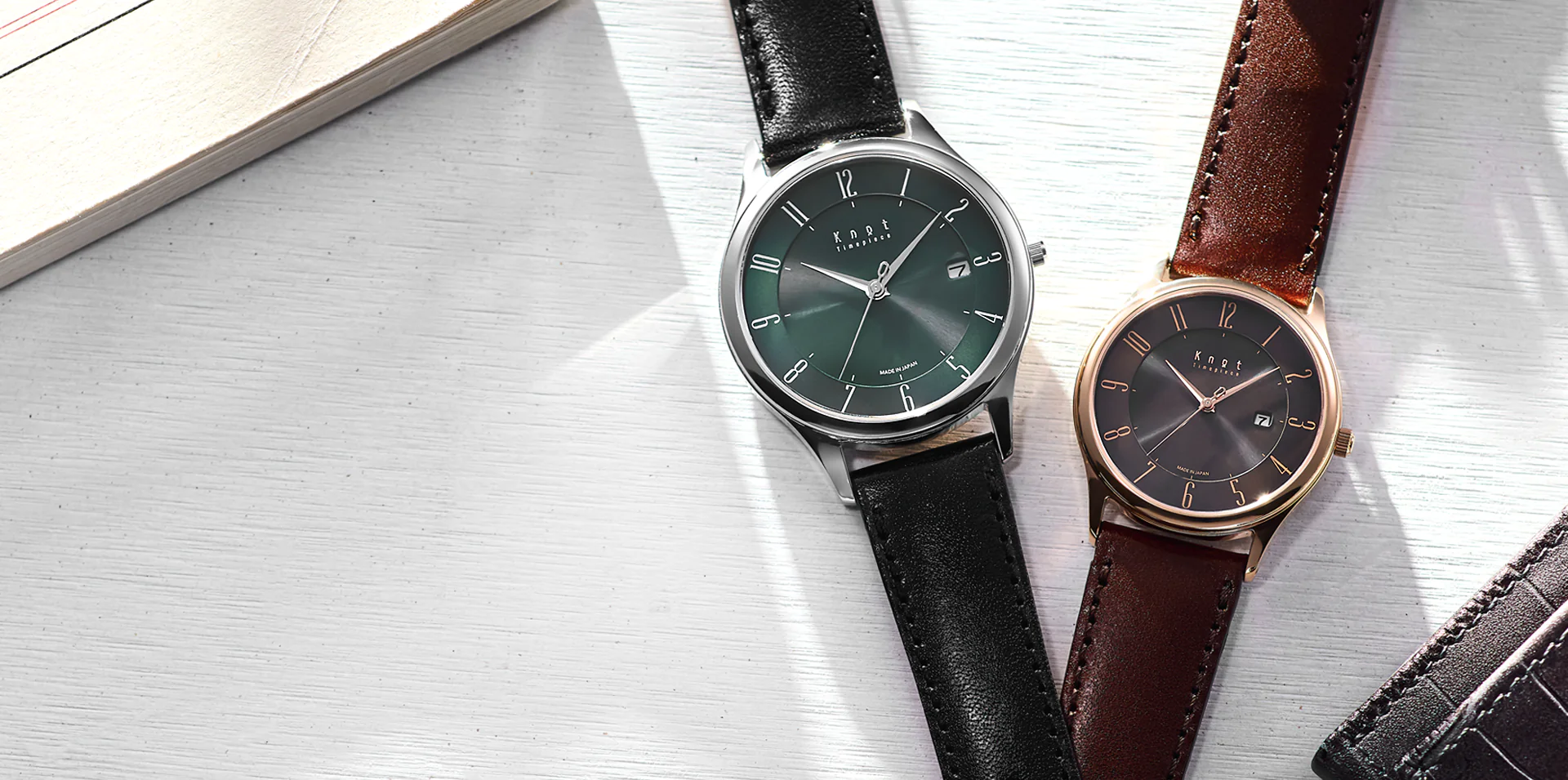 CS-38 CS-32 ARABIC
CLASSIC SERIES


Classic Solar Arabic

An elegant, Classic Solar model
with easy-to-read Arabic numerals,
available in two sizes.

SHOP HERE
In response to customer demand, we have created a basic solar wristwatch featuring easy-to-read Arabic numerals. Available in two sizes, 38mm and 32mm, there is a model to suit every wrist. The sunray-finished dial and slim Arabic numerals make for a high-quality design that elegantly complements business and formal attire.
SHOP HERE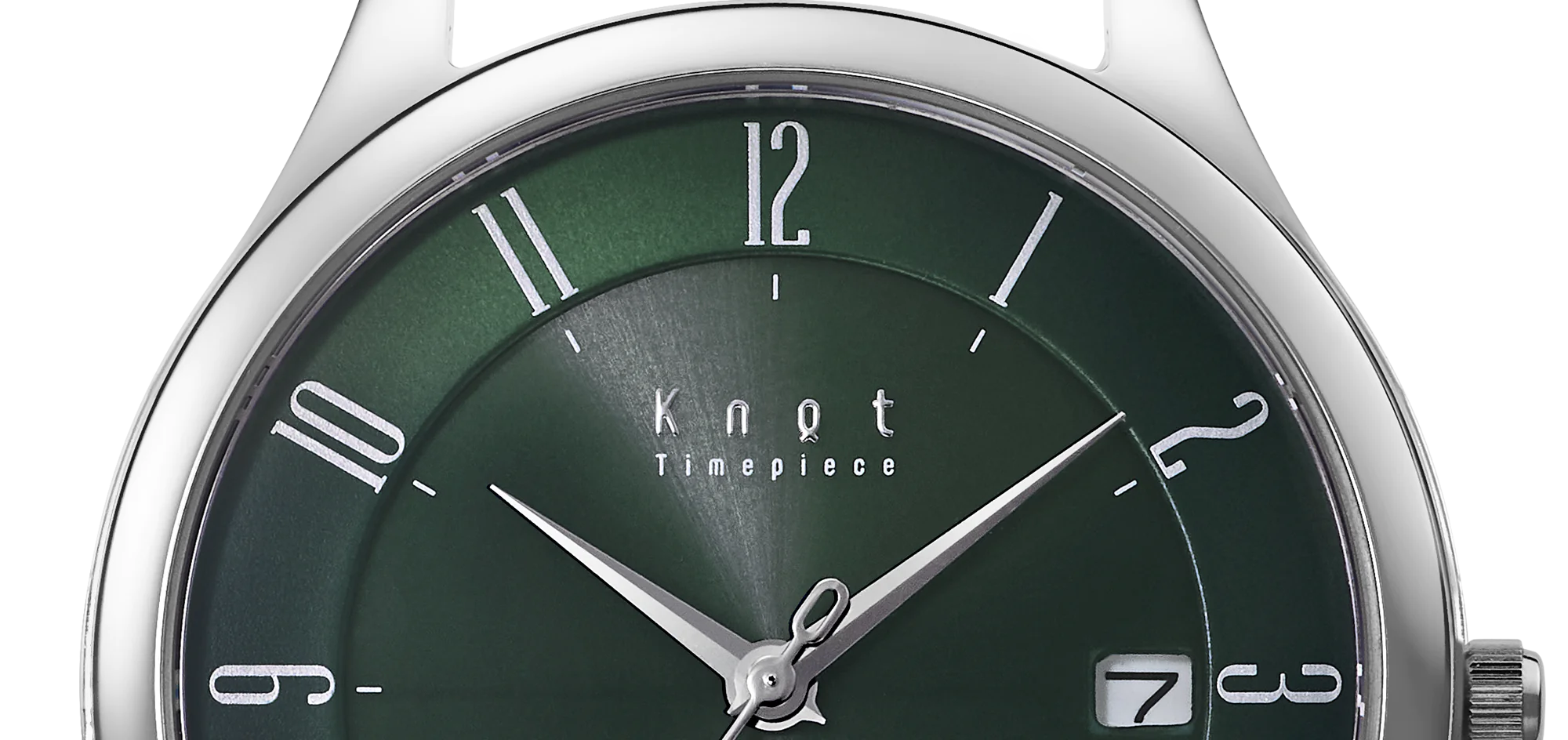 The smooth, curved design is adorned with a slim, sleek, stylized font. Its colored dial is enhanced with a sunray finish, making this basic solar-powered model a sophisticated addition to your look.
CASE DESIGN

The watch's gentle curves create an elegant impression, with the case and lugs connected by a smooth, flowing line.
Knot uses SUS316L – a high-purity, corrosion-resistant, stainless steel used for medical scalpels – as standard. This material is pleasing to wear even for those with metal allergies, as it produces almost no metal ions.
※This does not exclude the possibility that an allergic reaction could still be experienced by some people.
SAPPHIRE GLASS

Sapphire glass crystal is made of the same composition as sapphire gemstone. All Knot watches are created using scratch-resistant sapphire glass which measures 9 on the Mohs Hardness Scale, second only to diamond which is rated 10.
SOLAR MOVEMENT

The solar movement is powered by a solar cell underneath the dial, which generates electricity from the sun's rays and stores the energy in a rechargeable battery.
SPECIFICATIONS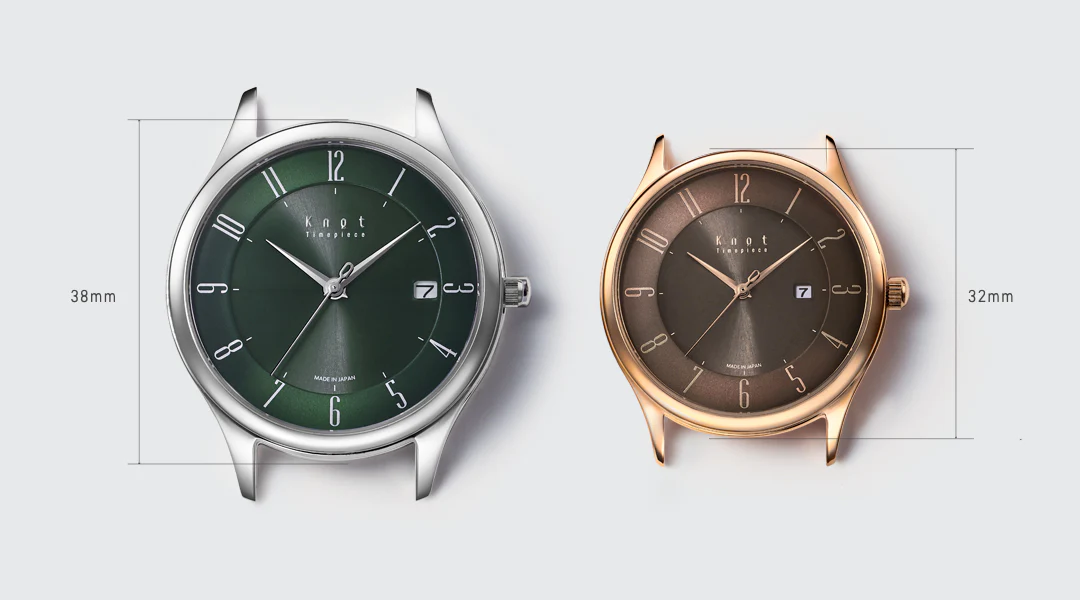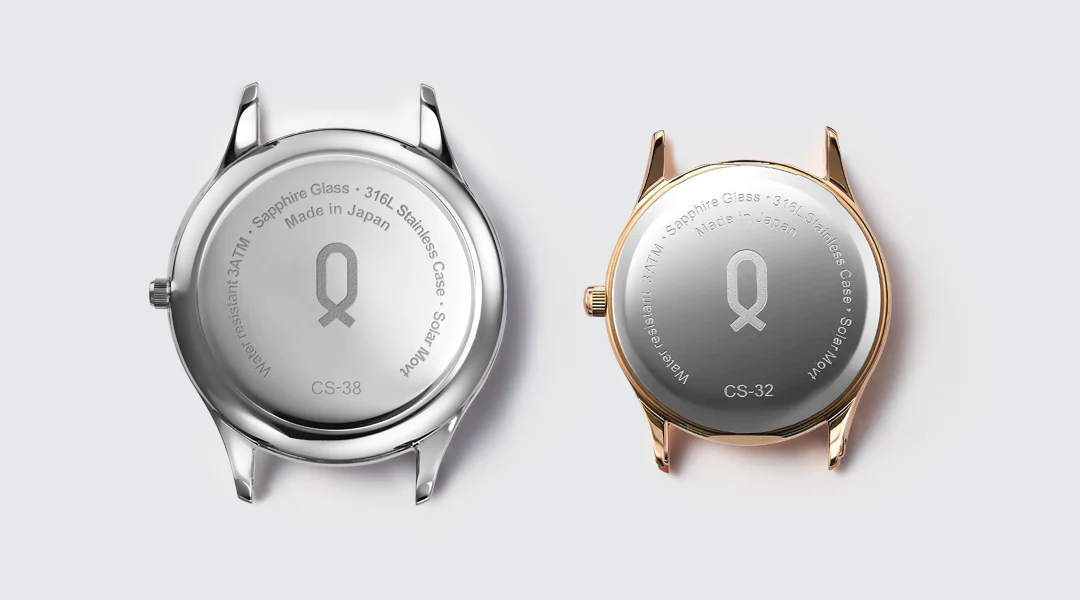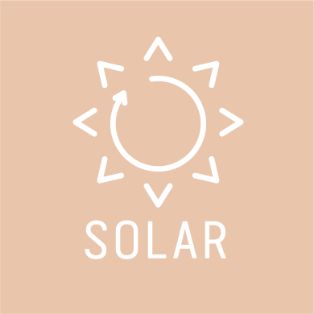 □ Made in Japan
□ Water resistance: 3 ATM for everyday life
□ Movement: CS-38A EPSON VS42 / CS-32A EPSON VS22
□ Average monthly precision: ±20 seconds
□ Size and weight: CS-38A Diameter 38mm, thickness 8.7mm, lug width 18mm, weight 33g CS-32A Diameter 32mm, thickness 7.0mm, lug width 18mm, weight 21g
□ Price: CS-38A Silver case ¥23,650 / IP color case ¥24,750
CS-32A Silver case ¥22,000 / IP color case ¥23,100