¥36,300 JPY
Regular price
Sale price
Unit price
per
363Point
Sale
Sold out
SKU: CAP-38SVBK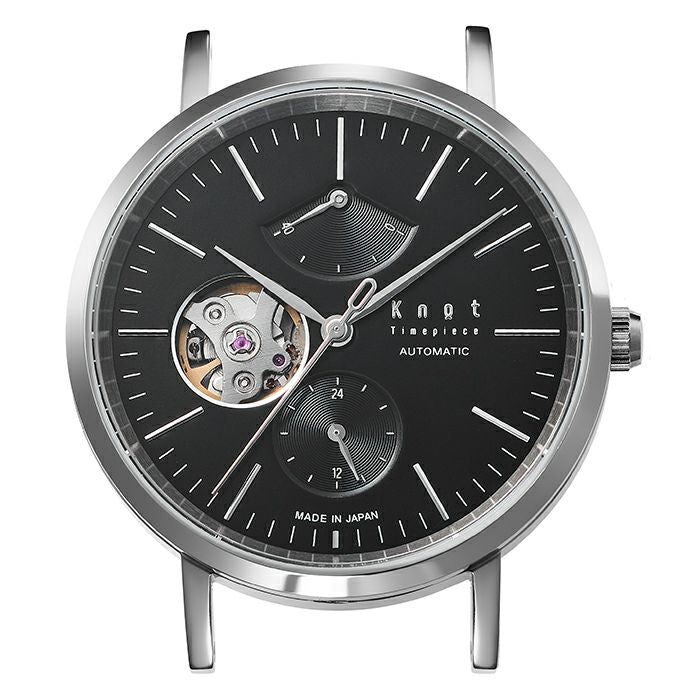 CAP-38SVBK
¥36,300 JPY
Regular price
Sale price
Unit price
per
363Point
Sale
Sold out
This automatic model is equipped with functions that allow you to enjoy the charm of the mechanical type. The "open heart" function allows the wearer to see the movement of the heart of the movement. The "power reserve indicator" shows the remaining running time at a glance. This is a timepiece that combines the unique functions of a mechanical watch with the royal design of the Classic Series.
SPEC
Case

SUS316L / Silver polish

Glass

Sapphire glass

Dial

Black

Hands

Silver

Diameter

38mm

Thickness

11.3mm

Weight

53.0g

Movement

cal.YN84 / EPAON

Water resistance

 5ATM

Precious Stone

 22 Stones

Time Precision

 Average day difference : -25 seconds to +35 seconds

Frequency

21600 vibrations / hour

Duration

40 hours

Warranty Period

 1 year for movement
※Please note that straps are sold separately. You can choose freely according to your own preference.
View full details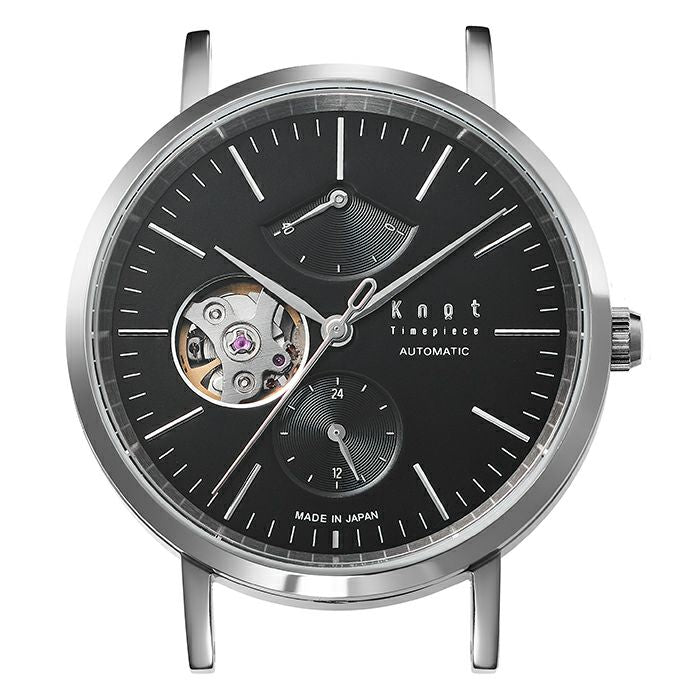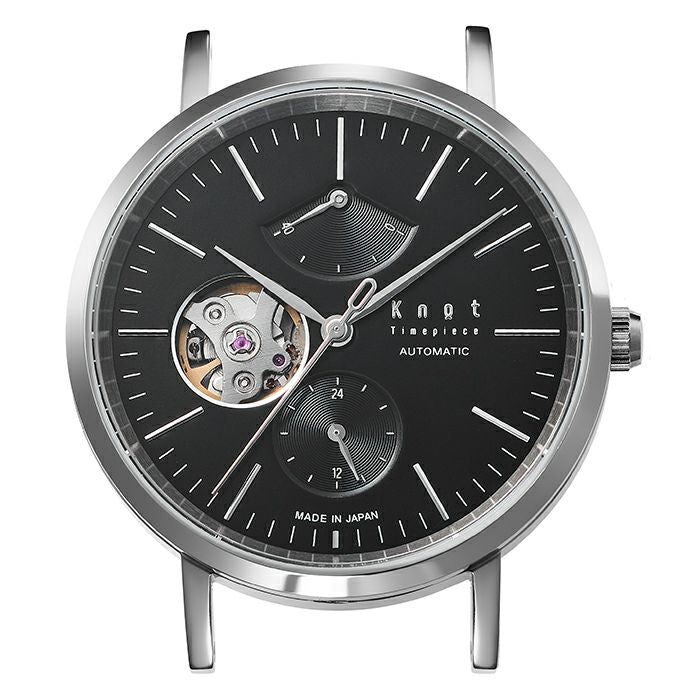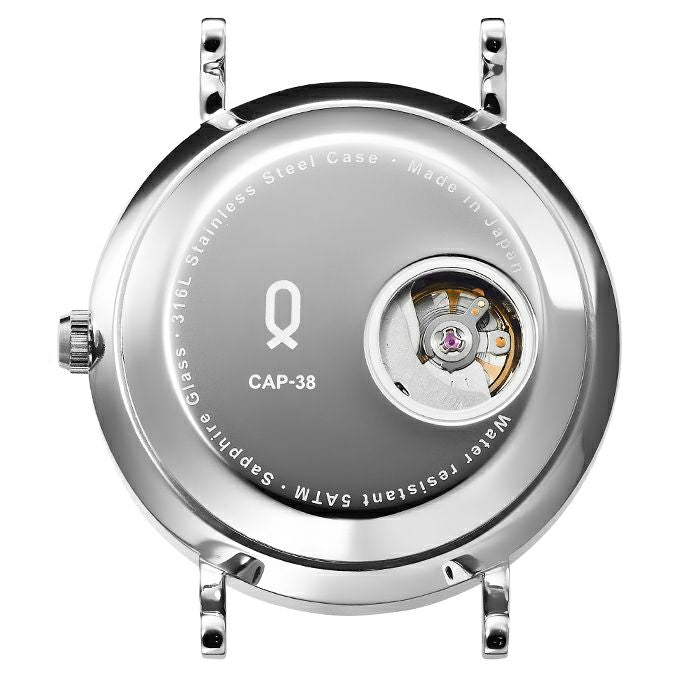 CAP-38
CLASSIC SERIES


Mechanical Open-Heart

The ever-popular Mechanical Open-Heart,
displaying the beating heart of its time-keeping mechanism

SHOP HERE
Mechanical watches are driven by the force of the mainspring as it gradually unwinds. With an open heart watch you can see the movement of its balance wheel – the beating heart of time – unique to the mechanical system. The watch has a slim case which makes it suitable for business use, and it is a popular choice as a pair design for both men and women.
SHOP HERE
Color Variation
View All Colors
Case made of
stainless steel SUS316L
Knot uses SUS316L – a high-purity, corrosion-resistant, stainless steel used for medical scalpels – as standard. This material is pleasing to wear even for those with metal allergies, as it produces almost no metal ions.
※This does not exclude the possibility that an allergic reaction could still be experienced by some people.
Sapphire glass
Sapphire glass crystal is made of the same composition as sapphire gemstone. All Knot watches are created using scratch-resistant sapphire glass which measures 9 on the Mohs Hardness Scale, second only to diamond which is rated 10. In addition, mechanical models are coated with a single-sided anti-reflective coating.
Styling
Size Image
Male model with 180mm
wrist circumference
Male model with 160mm
wrist circumference
Female model with 150mm
wrist circumference
Female model with 140mm
wrist circumference
Size is an important aspect when selecting a watch. Unlike most mechanical watches, which can often be large and heavy, the CAP-38 is small and light, measuring just 38mm in diameter. It is a popular choice for purchase as a matching pair, suitable for both men and women.
The average adult wrist circumference is 16.8cm for men and 15.4cm for women*. Taller people tend to have larger wrist sizes, even if they are slimmer.
※According to AIST Human Body Dimensions Database 1991-1992.
Specifications
□Made in Japan
□Movement:EPSON YN84
(6 beats per second/ Power reserve: 40 hours )
□Case:SUS316L / polish
□Glass: sapphire glass
(anti-reflective coating)
□Normal usage accuracy: average -15 seconds to +25 seconds per day
(at room temperature: 5°C to 35°C)
□Water resistance: 5 ATM for everyday life
□Features:5hands
(hours・minutes・seconds・power reserve・24-hour hand)
□Number of jewels: 22
□Size and weight: Diameter 38mm thickness 11.3mm lug width 18mm weight53g

Silver Case ¥34,650
/ IP Color Case ¥36,850