¥8,250 JPY
Regular price
Sale price
Unit price
per
82Point
Sale
Sold out
SKU: MD-18SVSV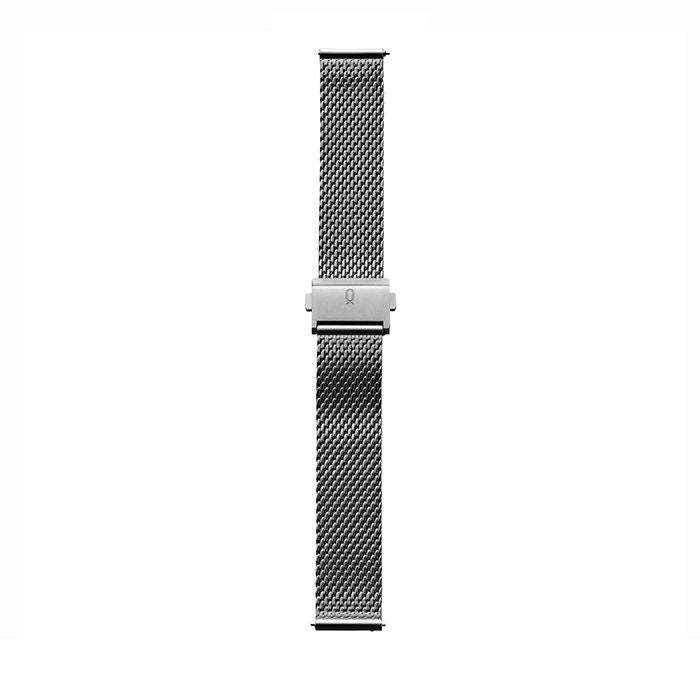 MD-18SVSV
¥8,250 JPY
Regular price
Sale price
Unit price
per
82Point
Sale
Sold out
Try the combination with a watch
Metal strap D-buckle, which is thick enough to fit a mechanical watch, easy to put on and take off and prevent it from falling off. This is an item good for all season, with 15-step size adjustment. D-buckle for one-touch attachment and "Easy Lever" that can be easily attached to the watch body without the need for tools.
SPEC
Material

Stainless

Length

Top 90mm / bottom 110mm

Corresponding arm size

 130 to 200 mm
※Cut off unavailable
※Please refer to the online instruction manual for belt adjustment.
※Please note that the partial design of straps and buckles are subject to change without notice.
View full details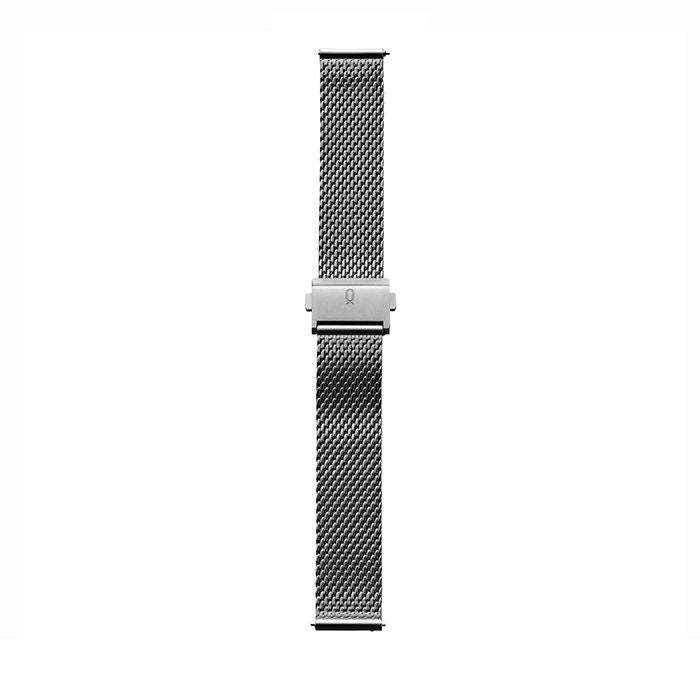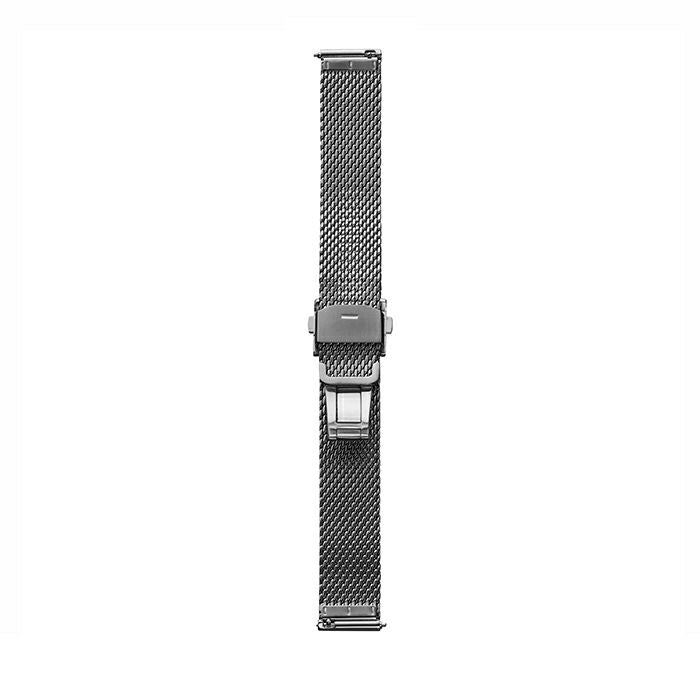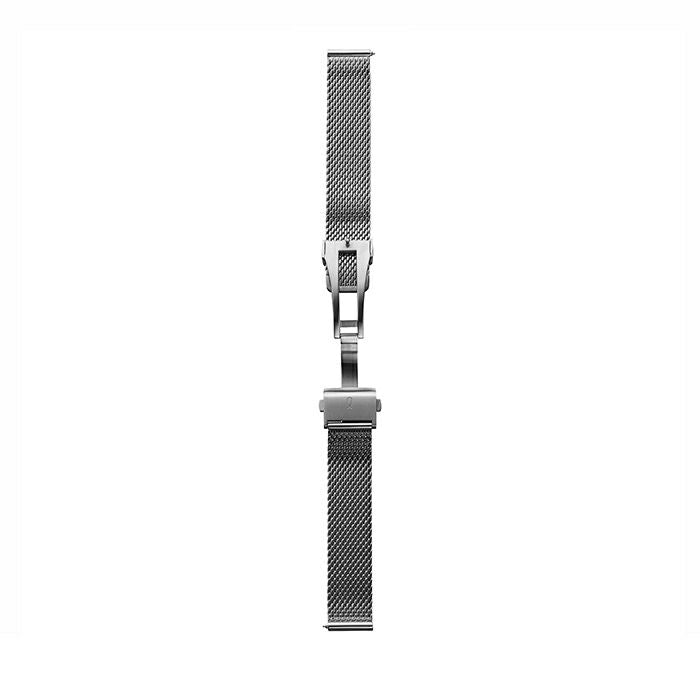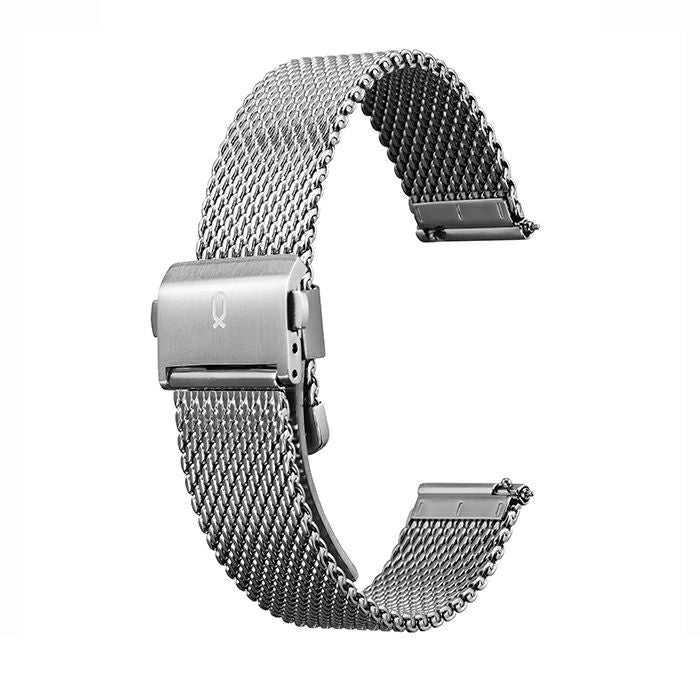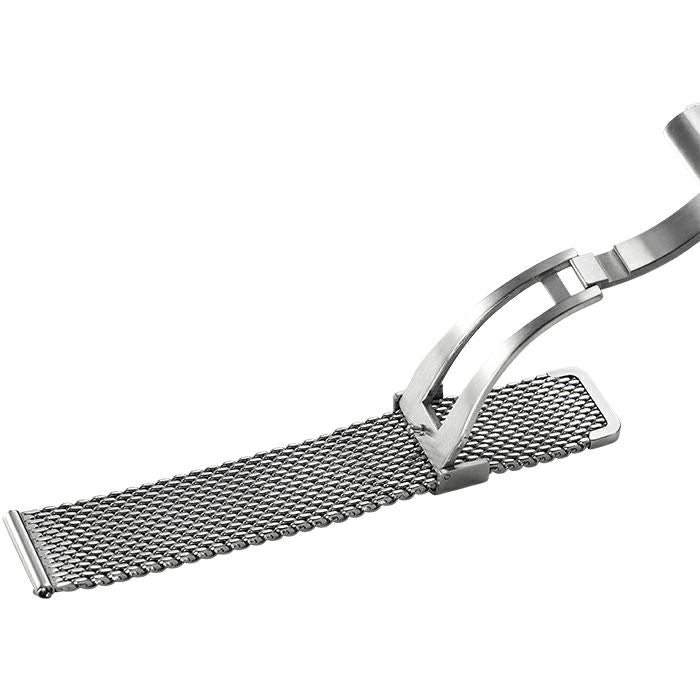 MD-18
Stainless Mesh with D-buckle

Straight Shape
Stainless Mesh with D-buckle strap suitable for automatic model
This stainless steel mesh strap can be worn in a wide range of situations, from business to casual. It has been added to the Premium series lineup to give it the thickness and functionality befitting an automatic model.
product list
Thick, straight shape suitable for a mechanical watch
Thick and thick stainless steel material is braided to fit the massive case of a mechanical watch. While maintaining the flexibility and breathability of mesh You can enjoy the luxurious atmosphere of the Premium Series.
Comparison of thickness with MS-18 stainless steel mesh
MS-18
thick:2mm
MD-18
thick:2.6mm
D-buckle to prevent your precious watch from falling
The strap forms a loop when the watch is attached. The D-buckle is a standard feature. The 12 o'clock side and 6 o'clock side of the strap are connected, so there is no need to worry about dropping the watch.
One-push button for smart attachment and removal
It is easy to put on and take off, making your gestures smart.
Slide structure for easy size adjustment.
Easy to adjust the size without tools.
IP coating that can be selected to match the case color
In addition to silver, rose gold and black are available. In addition to the color, it has high hardness, corrosion resistance, and wear resistance.
Styling