¥5,000 JPY
Regular price
Sale price
Unit price
per
50Point
Sale
Sold out
SKU: SSN-18NW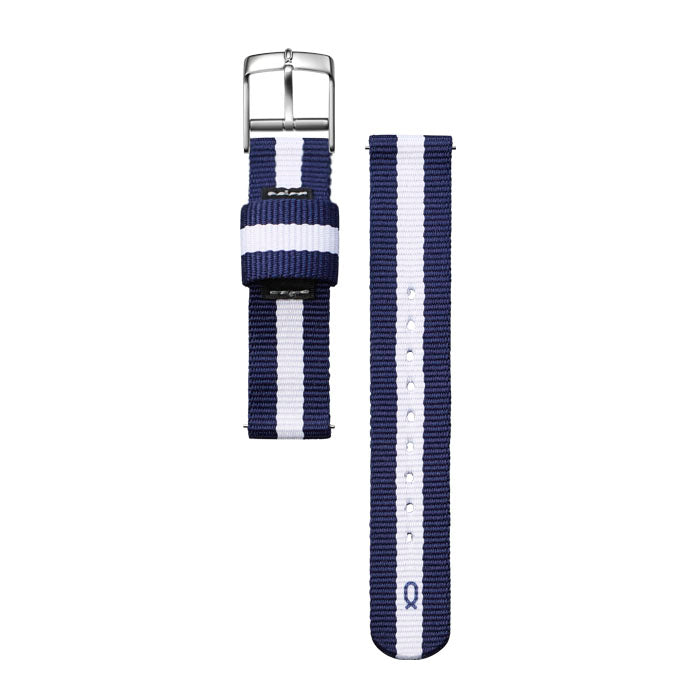 SSN-18NW
¥5,000 JPY
Regular price
Sale price
Unit price
per
50Point
Sale
Sold out
Try the combination with a watch
Try the combination with a watch
The ultimate made in Japan SHINDO nylon strap, popular for its durability and casual design, is now available in separate type, suitable for people with small wrists.
SPEC
Material

Nylon

Length

Top 70mm / bottom 120mm

Corresponding arm size

140 to 185 mm

Buckle width

18mm
※Buckles are sold separately. Please select it as an option when purchasing the strap. ※Drilling service is not available.
※Drilling service is not available.
※Please note that the partial design of straps and buckles are subject to change without notice.
View full details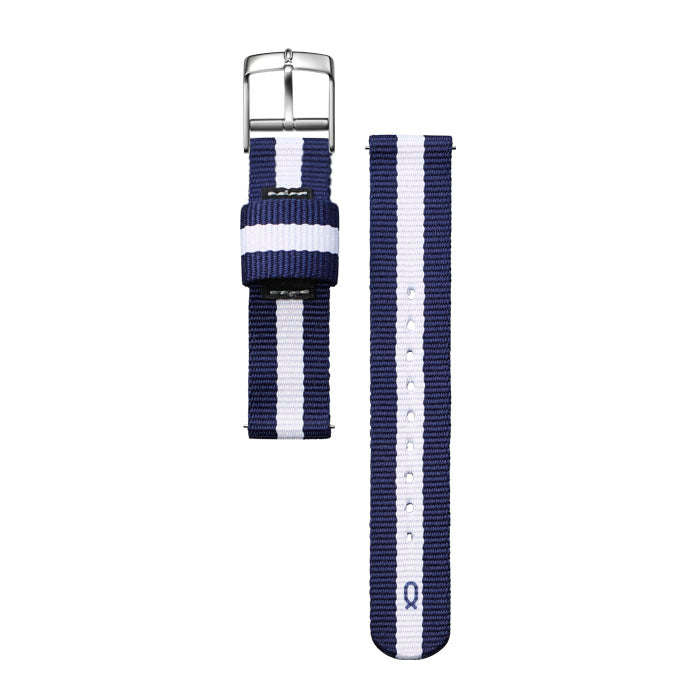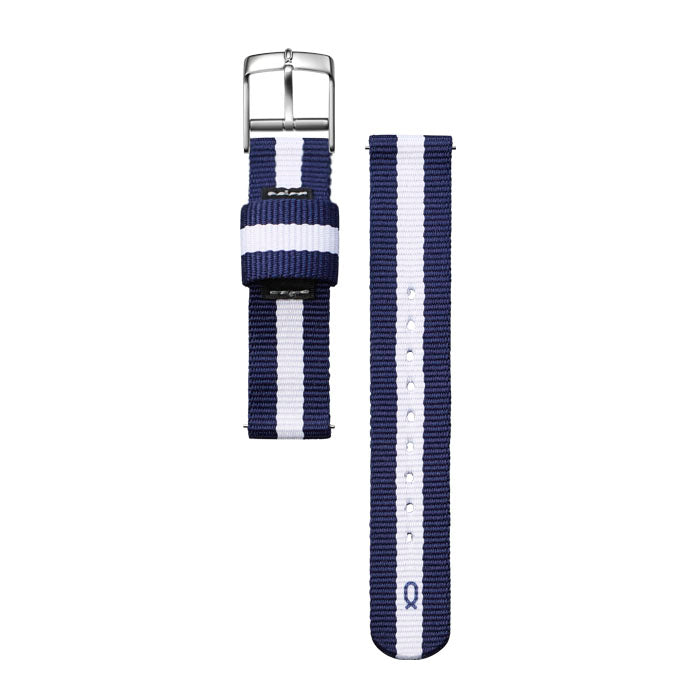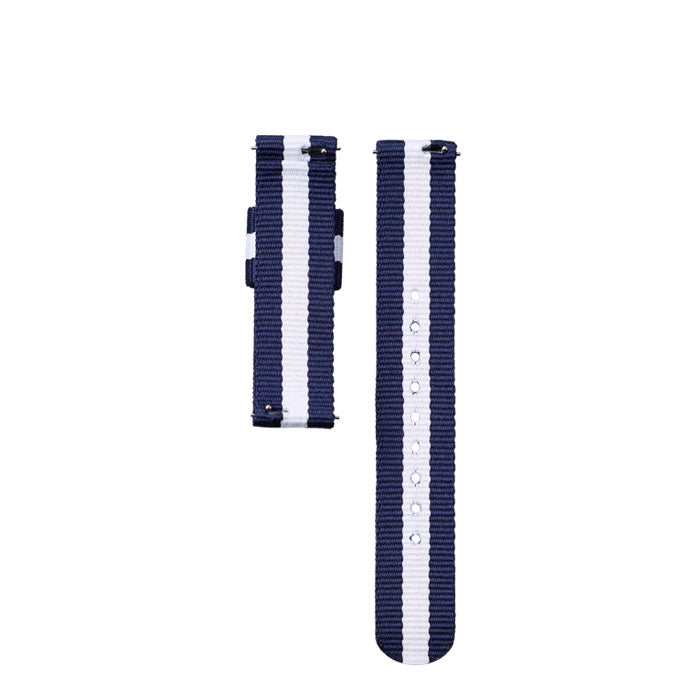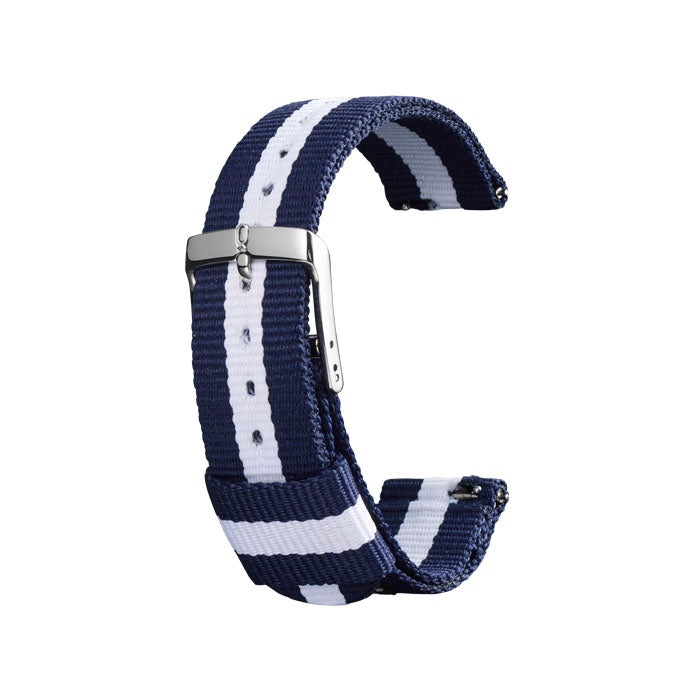 NSN-18/SSN-18
SHINDO nylon

NATO type/straight shape
The ultimate nylon strap, developed in collaboration with SHINDO, a MUSUBU partner
SHINDO got its start in the 1970s as a manufacturer of textile products. Their expertise in weaving techniques allows them to produce everything from lovely decorative ribbons to carbon materials used on jet engines. Due to this expertise, they receives orders from European haute couture brands, and their fabrics are used in Japanese national teams' uniforms -- a testament to their quality and technical merits. With thorough quality control, an excellent fit when worn, high functionality through advanced water repellency, and vivid colors and luster through a beautiful weave, the result is the ultimate made in Japan nylon strap.
product list
Vivid hue and luster created through complex weaving techniques
Commitment to reproduction of exact colors in the dyeing process and attention to uniformity and detail in the made in Japan way produces high quality weaves.
The colors used, and beauty of the weave, enhance the texture to the fullest.
Super functional: water repellent, light weight, durable, and washable
Perspiration and debris can be washed away with water, and the lightweight and durable design make it perfect for the warmer seasons. This item is a sure winner for all sorts of uses.
commitment to made in Japan quality
This nylon strap is a Maker's Watch Knot original, a high quality made in Japan item. Japanese artisans produce this piece, noted for its lovely weave and smooth touch.
handcraft
SHINDO Co. Ltd has been founded as a manufacturer of apparel subsidiary materials such as tape and ribbon in 1970. From ribbons to carbon material for jet engines. SHINDO's weaving and knitting techniques are used to great effect. As a manufacturer, SHINDO are constantly developing products with the consumer in mind, responding to ever-changing world conditions and social systems, and addressing environmental concerns, safety and security.
MUSUBU MOVIE
"Weaving" and "knitting" techniques have been developed since the founding of the company. Proprietary technology, ranging from a single ribbon to a jet engine, gives wristwear endless possibilities.
SHINDO page from here >
styling